Frontend Software Engineer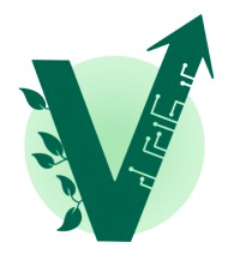 VALIS
Software Engineering
Worcester, MA, USA
Posted on Wednesday, October 25, 2023
Who We Are
Metal production accounts for 10% of all human generated greenhouse gases. One of the most effective paths to reducing those emissions is by maximizing our recovery of metals through recycling, which requires a fraction of the energy compared to mining.
VALIS' mission is to lead a circular economy powered by data that protects the planet, its resources, and its inhabitants. We are a B2B SaaS company that provides next generation technology to metal recyclers enabling them to optimize their operations by making data-driven decisions. We're focused on integrating and improving processes along the entire recycling chain, so the materials of yesterday are properly recovered to meet the demands of tomorrow.
We're an early-stage company, backed by leading climate-tech VC's, looking to bring on new team members that can help us build VALIS and transform the industry. We lead with authenticity, boldness, passion, and empathy focused on creating a more sustainable future. A career at VALIS is one where you'll be empowered to expand your technical and leadership abilities while having a positive impact on the world.
Role Overview

VALIS provides a web application for its customers to analyze and optimize their metal recycling processes. In this role, you will be responsible for building out and iterating on the UI of this application using React. You will gain a deep understanding of the metal recycling industry through direct engagement with scrap processors and combine this with your frontend expertise to deliver excellent tools that solve real problems.
As the product and team grows, you will have a strong influence on both the design and technical architecture of the product with the opportunity to grow into leadership roles.
Responsibilities

Implementation, design, and validation of UI features from initial concept
Maintaining consistent style and UX patterns across the application
Collaborating on API design
Demonstrating features to customers and gathering feedback for improving the UX
Strong understanding of React core principles and best practices
Proficiency with TypeScript
Deep knowledge of CSS
Solid UI/UX design fundamentals
Data Visualization experience
Competitive Salary
Health Care Plan (Medical, Dental & Vision)
401k Contribution
Paid Time Off (Sick, Personal & Public Holidays, Unlimited Vacation)
Training & Professional Development
Employee Stock Option Plan